Skip to Main Content
Your Liaison
Yi Liang
Welcome
Asian American Studies is a multi-disciplinary field of study that examines the experience of Asians in America. Asian American Studies is an academic discipline; historically it has also embraced and supported creative endeavors and community activism. This subject guide serves as an introduction to Asian American Studies for anyone interested in learning more about the field.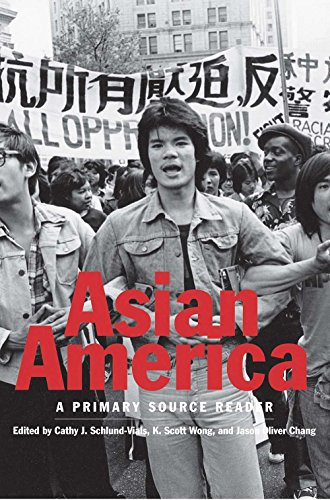 Asian America: A Primary Source Reader
American History Unbound

by

Gary Y. Okihiro

ISBN: 0520960300

Publication Date: 2015-08-25

A survey of U.S. history from its beginnings to the present, American History Unbound reveals our past through the lens of Asian American and Pacific Islander history. In so doing, it is a work of both history and anti-history, a narrative that fundamentally transforms and deepens our understanding of the United States. This text is accessible and filled with engaging stories and themes that draw attention to key theoretical and historical interpretations. Gary Y. Okihiro positions Asians and Pacific Islanders within a larger history of people of color in the United States and places the United States in the context of world history and oceanic worlds.
Common Needs
The library is open!
Students may use the library during open hours. Masks are strongly recommended. No food is permitted.
Remote Access

Assistance

An active RAM ID (student ID number) and RAM ID password is required for off-campus access to CCSF Library subscription resources and databases, including online articles, streaming video, and e-books. When accessing these resources from off-campus, users will be prompted to log in with RAM ID, then will be able to view resources as if they are on-campus.

Email reference is available Monday through Friday during the Fall and Spring semesters. We try to respond within two days.

Chat with the library 24 hours a day, 7 days a week to meet with a librarian for in-depth help with your research.
The CCSF Library is committed to providing you with excellent resources and services that support you in achieving your goals. We are here for you!

Library & Learning Resources, City College of San Francisco
50 Frida Kahlo Way, San Francisco, CA 94112 | 415-452-5541