Skip to Main Content
It looks like you're using Internet Explorer 11 or older. This website works best with modern browsers such as the latest versions of Chrome, Firefox, Safari, and Edge. If you continue with this browser, you may see unexpected results.
Pride 2022: Love Will Keep Us Together
This display, Pride 2022: Love Will Keep Us Together, was created in honor of Pride, which takes place every year in June. The title of the display was inspired by San Francisco's Pride theme. Thank you to Maggie Frankel, former subject liaison librarian, Michele McKenzie, film librarian, and Miguel Magos, library technical assistant, for their input into this display.
Here are some related research guides to check out:
Featured Films
Available to CCSF Students, Faculty and Staff:
Watch Online Now with RAM ID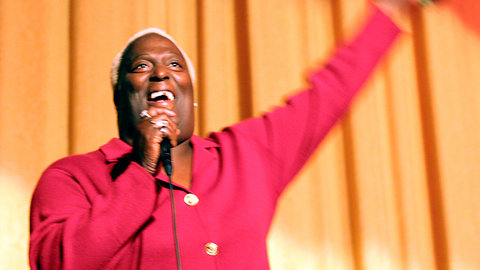 Available to Everyone:
An Iconic Treasure: The AIDS Memorial Quilt Comes Home
Proud To Call You My Transgender Son
NAMES Project AIDS Memorial Quilt
2022 marks the 35th anniversary of the NAMES Project AIDS Memorial Quilt. Started in San Francisco by activist Cleve Jones, The Quilt, made up of almost 50,000 panels, memorializes the lives of those lost to AIDS and AIDS related illnesses. To mark the 35th anniversary, public events will be held on June 11th and June 12th in Robin Williams Meadow and in the National AIDS Memorial Grove in Golden Gate Park including a display of nearly 3,000 panels of the Memorial Quilt. You can learn more about the NAMES Project AIDS Memorial Quilt on the National AIDS Memorial website.

Library & Learning Resources, City College of San Francisco
50 Frida Kahlo Way, San Francisco, CA 94112 | 415-452-5541